Lakes Resort Hotel
---
Project Name: Lakes Resort Hotel
Product Designer: Paolo Grasselli / Modo R+D
Location: West Lakes, South Australia
Products: Angelica 1200 L, black aluminim frame with black cotton shade
Design Firm: Studio Nine Architects & IA Design Australia
Builder: Schiavello Construction
Photographer: David Sievers
Brand: Modo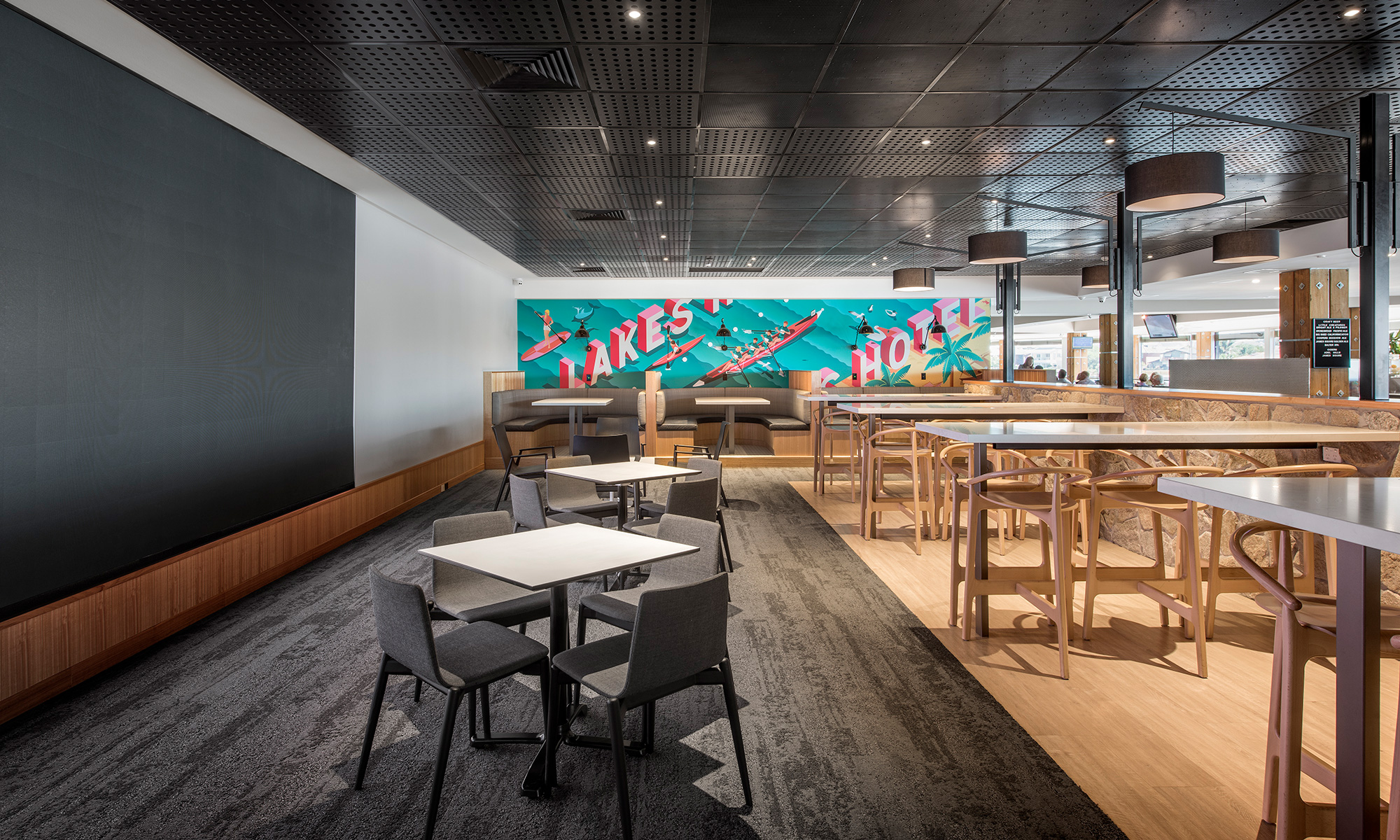 Project Story:
The Fahey Family have had a long tradition at the Lakes Resort Hotel and have continued to invest and enhance the hotel to meet modern needs. Leading SA design firms, Studio Nine Architects and IA Design worked together to complete this amazing space, which features our beautiful Angelica 1200 L wall lamp in embossed black frame and black cotton shade.
The hotel is just a short distance from South Australia's picturesque coastline and some of S.A's favourite beaches. Located on the peaceful waters of West Lakes, this hotel features award-winning restaurants and bars.
---

Melbourne Showroom
259 Swan St, Richmond VIC 3121
Phone +61 3 9037 0893
Opening Times. Tuesday - Friday 10am - 5pm | Saturday 10am - 4pm
Public holidays - closed
Adelaide Showroom
442 Pulteney St, Adelaide SA 5000
Phone +61 8 7120 6297
Opening Times. Monday - Friday 10am - 5pm | Saturday 10am - 3pm
Public holidays - closed
Send us a message at hello@espo.com.au or by filling out the form below and pressing send message.