Contemporary Designer Lighting
---
Let Espo Lighting Assist with Your Contemporary Designer Lighting
Contemporary designer lighting can breathe new life into an out-of-date room. Espo Lighting has a remarkable selection of lighting fixtures that bring a fresh aspect of style to any room in your home or office.
Adelaide Showroom
Espo provide lighting solutions to the designers who are responsible for the ideas; to the architects, the builders, and the engineers who make the ideas reality; and to the public who inhabit those realities.
Phone (08) 7120 6297
Mon - Fri 10-5pm
Sat 10-3pm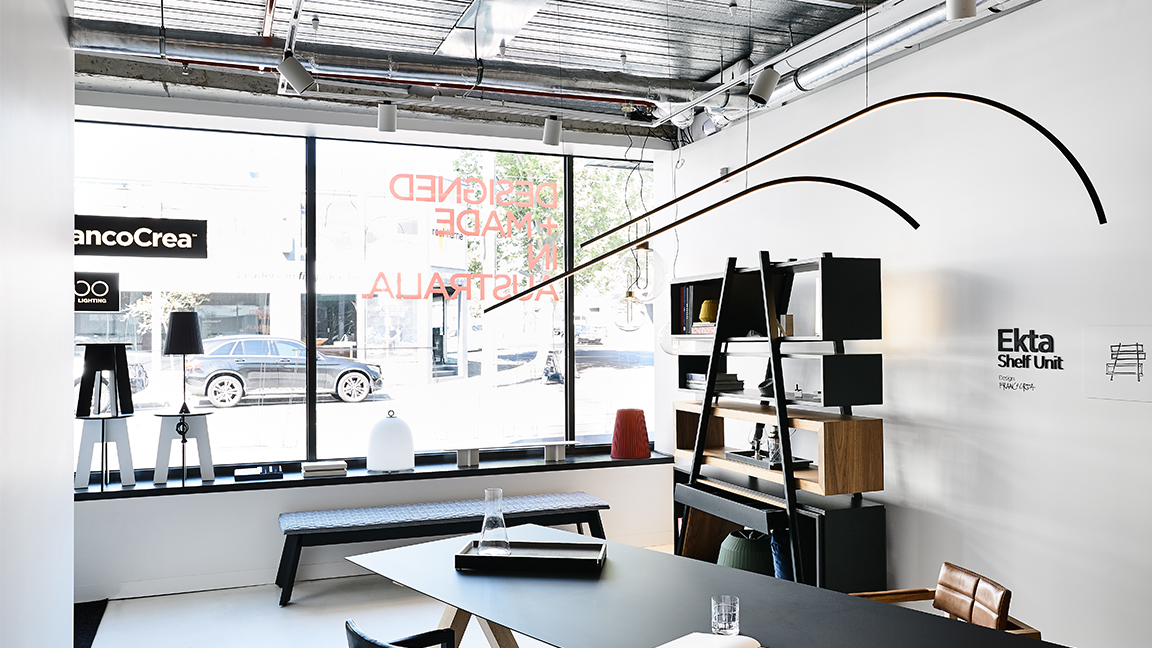 Melbourne Showroom
At 259 Swan Street, we've created a space where designers and private clients alike can spend time experiencing the variety of our products in person, and get the personal service we always provide.
Phone (03) 9037 0893
Tue - Fri 10-5pm
Sat 10-4pm
---
Benefits of Contemporary Style Lighting

Our years of experience have taught us the advantages of using modern lighting in any space. A few benefits include the following.

Work efficiency: Trying to complete a task in a dark area is nearly impossible. When your workspace is not appropriately lit, you tend to feel tired and sluggish. Updating the environment with a new lighting fixture can make a world of difference and improve your productivity.

Saves money: Did you know that you could be spending more money to light a room using an old fixture? Modern lights are cost-effective and help you to save money every time you flip on the switch.

Express your unique style: Your home should be an area that embodies your passion and panache. Selecting the right kind of lighting is a key detail in the design of your house. If you are opening or updating a business, contemporary office lighting design is critical to setting the right kind of atmosphere in your office or retail space.
---
What Sets Espo Lighting Apart Regarding Contemporary Office Lighting Design?

We exceed expectations for contemporary lighting in homes and offices by providing our clients with the following advantages.
Superior quality: Our goal is to provide you with a selection of lighting fixtures that will last for years to come. We supply our customers with top-of-the-line options that are built for use daily. Our line of lighting equipment is exclusive to Australia, so you always know that you are receiving a unique and well-made fixture. Do you want to learn how our lighting features have improved the atmosphere of homes or businesses? Click here to read our case studies.

Helpful customer service: We want you to have an excellent lighting experience from start to finish. Our team works with you to learn your style and preferences so that we can present you with the best options for any room. Our Melbourne studio is open six days per week. Do you need to come in at a set time? Call our Adelaide studio and schedule an appointment to meet with one of our designers and learn about our options.

Outdoor options: Don't forget that it's critical to have a well-lit outdoor area for guests or clients. The presence of bright lights greatly reduces the risk of a guest injuring themselves in the dark. We are proud to offer an extensive selection of outdoor lighting equipment.


About Espo Lighting

Over the past ten years, Espo Lighting has become a powerhouse in the lighting industry. We take great pride in offering our clients exquisite lighting fixtures that add a distinct touch to a room.
For more information about our contemporary decorative lighting, please reach out to us.

Melbourne Showroom
259 Swan St, Richmond VIC 3121
Phone +61 3 9037 0893
Opening Hours:
Tuesday to Friday 10am - 5pm
Saturday 10am - 4pm
Adelaide Showroom
442 Pulteney St, Adelaide SA 5000
Phone +61 8 7120 6297
Opening Hours:
Tuesday to Friday 10am - 5pm
Saturday 10am - 4pm
Send us a message at joseph@espo.com.au or by filling out the form below and pressing send message.