Italian Lighting Melbourne
---
Contemporary Italian Lighting in Melbourne to Complete Your Project
Your space can pop with Italian lighting in Melbourne. Espo Lighting offers gorgeous contemporary fixtures brought in from the finest European light designers. Our modern and classic chandeliers can overtake a room or simply accent it. Living in our ever-evolving design world, there's no time to waste.

Adelaide Showroom
Espo provide lighting solutions to the designers who are responsible for the ideas; to the architects, the builders, and the engineers who make the ideas reality; and to the public who inhabit those realities.
Phone (08) 7120 6297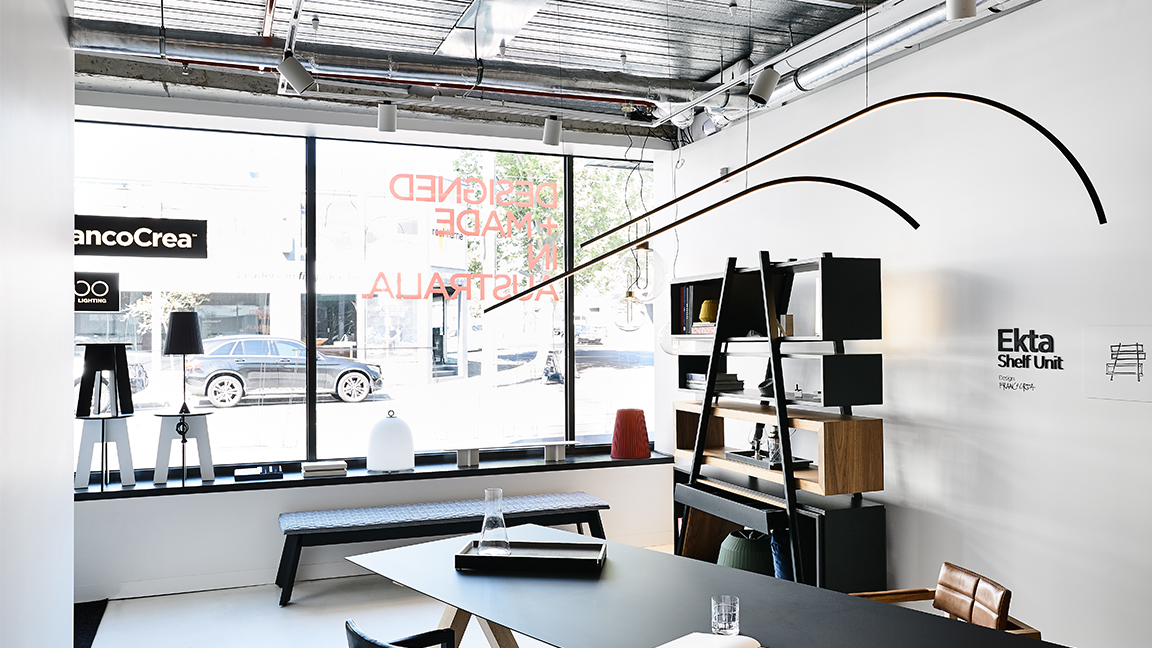 Melbourne Showroom
At 259 Swan Street, we've created a space where designers and private clients alike can spend time experiencing the variety of our products in person, and get the personal service we always provide

.

Phone (03) 9037 0893
---
Benefits of Espo Lighting's Italian Designer Lighting
You'll discover the appeal of European design in our imported features. Here's why so many people turn to us first.
Deal Cycles: As we inevitably replace old stock with incoming items, we clean out our showrooms to make room. We offer deals on previous stock items to help you grab something that may never be available again at a discounted price. The nature of these sales means that every discount is completely unique.

Eye-Catching: Many of our lighting styles cannot be found anywhere else in Australia. We carry Manooi, Modo, and Inchari fixtures that are breathtaking to behold. A Modo piece can change the entire feeling of a room with its circular metallic accents. Choose elegance and class as you bring your Italian designer lighting to the next level.

Proven Impact: Espo Lighting has helped to turn hundreds of lighting dreams into reality. Our case studies of past projects will help you see what we have done before and pull fresh ideas for your space. Our mix of commercial, retail, and residential projects means that there is a source of inspiration for everyone.
---
Tips Regarding Contemporary Italian Lighting in Melbourne
Choosing the right fixture is no small task. Here are a few considerations.
Number of Fixtures: Certain spaces require alternative kinds of lighting to shine. In a dining room, people often prefer single chandeliers that dominate the room and provide abundant multi-bulb lighting. Rooms used for more coordinated activities such as the kitchen or bathroom may need multiple light sources to cut down on shadows.

Colour Palettes: No matter which style you want for the interior, versatile light fixtures often feature gorgeous monochrome metallics. Silver, gold, and dark metals go well with a variety of paint and furniture colours and often make it easier to switch up an interior without purchasing a new light fixture. A splash of colour can also provide a strong accent and break up attention around the room.

Size: If you're hanging a large piece in a small room, it can make the space feel cramped to inhabitants. On the other hand, if you light a large room with a single bulb fixture, visitors may be unable to use the space effectively. Always take location size into account while choosing your Italian designer lighting in Melbourne.



About Espo Lighting
We have been providing the finest high-end lighting in Australia since 2009. Our collections are always changing and expanding to suit the newest releases and designs from our partners. If you're local, you can visit one of our two showroom locations in Adelaide and Melbourne.
We work with you to ensure that you can access the optimal designs to satisfy the retail and commercial market. Browse our selections and find the perfect ceiling lights for your project.

Melbourne Showroom
259 Swan St, Richmond VIC 3121
Phone +61 3 9037 0893
Opening Hours:
Tuesday to Friday 10am - 5pm
Saturday 10am - 4pm
Adelaide Showroom
442 Pulteney St, Adelaide SA 5000
Phone +61 8 7120 6297
Opening Hours:
Tuesday to Friday 10am - 5pm
Saturday 10am - 4pm
Send us a message at joseph@espo.com.au or by filling out the form below and pressing send message.