Kitchen Pendant Lighting
---
Explore Kitchen Pendant Lighting Options
at Espo Lighting

Are you thinking of changing the design of your kitchen with pendant lighting? Turn to the professionals at Espo Lighting for an excellent line of lighting fixtures that will illuminate this important room in your home.

Adelaide Showroom
Espo provide lighting solutions to the designers who are responsible for the ideas; to the architects, the builders, and the engineers who make the ideas reality; and to the public who inhabit those realities.
Phone (08) 7120 6297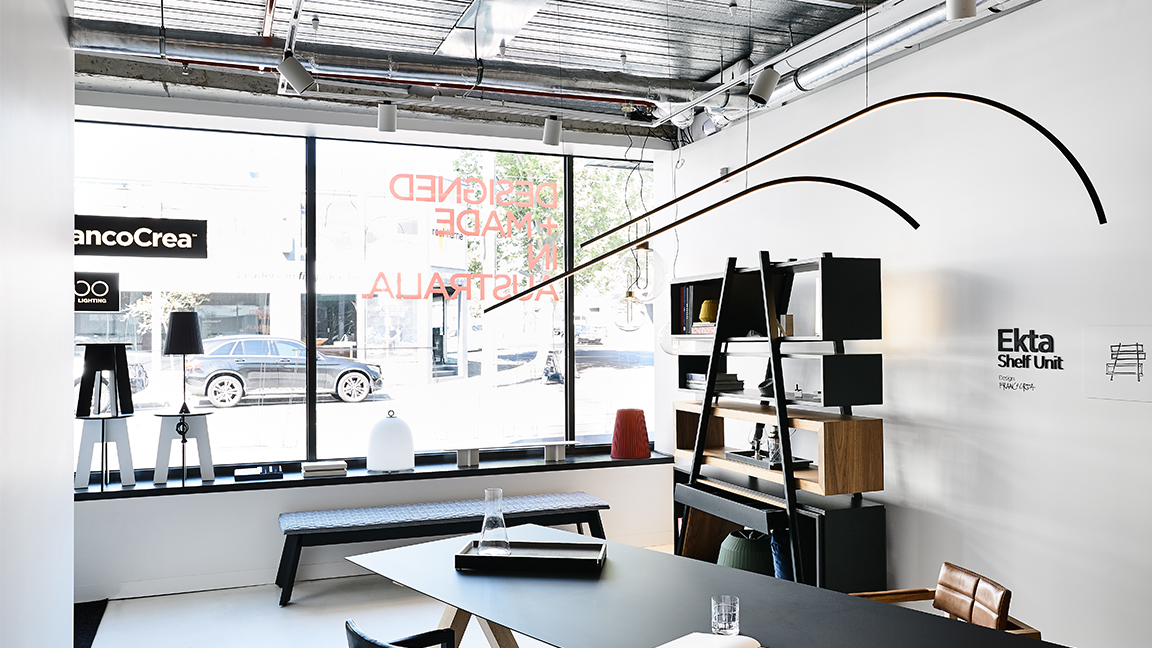 Melbourne Showroom
At 259 Swan Street, we've created a space where designers and private clients alike can spend time experiencing the variety of our products in person, and get the personal service we always provide

.

Phone (03) 9037 0893
---
Common Mistakes People Make Regarding Kitchen Island Pendant Lighting
It's easy to overlook key details when it comes to the placement of kitchen pendant lighting in your kitchen. Our team helps you to avoid the following mishaps.
Selecting a fixture that hangs too low: The last thing that you want is to hit your head on whilst in your kitchen cooking is your kitchen island pendant lighting. When finalising your decision, consider the height of your kitchen island versus the length of your pendant lights to ensure that no one is injured or inconvenienced by them.

Working with an uncommon brand: We highly recommend that you select a fixture from a quality line of brands to ensure that the piece continues to work properly. Our company is an exclusive distributor of many top-of-the-line lighting products that are built to withstand the strain of daily use.

Using the wrong bulbs: The type of bulb that you use goes a long way in how your fixture illuminates a room. LED bulbs are an ideal choice as they tend to last longer and remain cost-efficient.
---
What Sets Espo Lighting Apart
Regarding Kitchen Island Lighting?

Our team provides a unique, guided lighting experience by offering clients the following benefits.
In-depth knowledge of our products: We understand that lighting can set the tone for any room in your home, especially your kitchen. Our team works with you to understand your style and capture it with one of our lighting choices.

Delivery options: We believe that your order should always be handled with care, which is why we are happy to deliver your purchase to your requested location. Convenience is part of the package when you shop lighting with us.

Transparency: Lightning can be a significant investment, and we want you to walk away with absolute confidence. Our clients have access to a sample of our standard terms and conditions, so they have a complete understanding of what is included in processing each order.
Selecting island pendant lights for your kitchen should be a dazzling and joyful experience. Don't get caught up in confusion or uncertainty—trust a team fully committed to beauty, quality, and transparency.

About Espo Lighting
The kitchen is a room in your home that is often the central site for creating memories that will last a lifetime. Whether these memories include celebrating a holiday or a birthday or simply talking about your day with a loving partner, the kitchen creates an atmosphere of bringing a family together. The Espo Lighting team contributes to those memories by providing you with exceptional kitchen pendant lighting options from Modo to Manooi. We provide our clients with superior options for kitchen lighting along with exceptional customer service.
To learn more about your options for island pendant lights, send us a message.

Melbourne Showroom
259 Swan St, Richmond VIC 3121
Phone +61 3 9037 0893
Opening Hours:
Tuesday to Friday 10am - 5pm
Saturday 10am - 4pm
Adelaide Showroom
442 Pulteney St, Adelaide SA 5000
Phone +61 8 7120 6297
Opening Hours:
Tuesday to Friday 10am - 5pm
Saturday 10am - 4pm
Send us a message at joseph@espo.com.au or by filling out the form below and pressing send message.