Linear Lights
---
Espo Lighting Proudly Includes
Linear Lights in its Collection

Espo Lighting is Australia's premier retailer of premium imported lighting solutions, and that includes our range of linear lights. Linear fixtures are one of the best lighting solutions to illuminate a large area. Linear Lights also come in a range of styles, such as linear pendant lighting systems. Our vast selection of designer lighting fixtures includes many options that will seamlessly fit into your décor, enhancing and accentuation your existing rooms.
Adelaide Showroom
Espo provide lighting solutions to the designers who are responsible for the ideas; to the architects, the builders, and the engineers who make the ideas reality; and to the public who inhabit those realities.
Phone (08) 7120 6297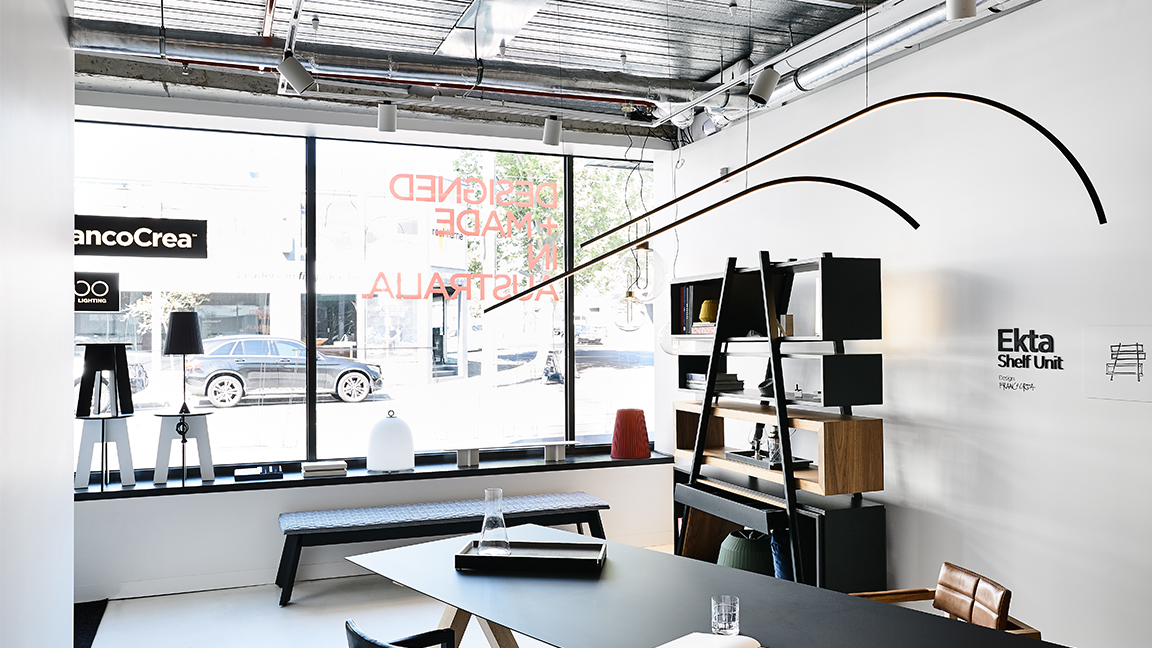 Melbourne Showroom
At 259 Swan Street, we've created a space where designers and private clients alike can spend time experiencing the variety of our products in person, and get the personal service we always provide

.

Phone (03) 9037 0893
---
Related Services We Provide to Linear Pendant Lighting
Linear pendant lighting systems are only one of the lighting solutions we offer. We showcase brands known for their enduring quality and emotional engagement such as Inarchi, Manooi, and exclusive to Australia, the Italian icon Modo. By offering these refined brands, we allow our clients' lighting systems to transcend the mundane, functional aspect of lighting and create inspiring, stimulating, and liveable spaces.
All too often, lighting is seen as a purely utilitarian function, providing illumination for your rooms and spaces. Correctly done, it can be so much more. The lighting solutions from our collections epitomise this view.

The collections we offer all come with a variety of different lighting solutions to meet all of our client's needs. Whether you need the ample illumination of linear ceiling lights or accent lights to highlight a distinct aspect of your design, we have the solution for you.

One of the more innovative products we offer is acoustic lighting. Acoustic pollution, the noises and vibrations that seem a constant background to the modern world can be a disturbance to the serenity of our leisure spaces. Our acoustic lighting is designed to absorb sound while providing perfect illumination.
---
Problems with Suspended Linear LED Lighting
We Address

LED lighting has become much more popular as technology has advanced. Not only does it require less energy than conventional lights, but it also offers a greater variety of colour and warmth options. Another benefit over traditional linear lights provided by LEDs is their versatility. Suspended linear LED lighting can be created with bespoke curves and other customisations.
With the variety of available options using LED lights, working with an experienced company will help to find the best solution to illuminate your spaces. The experience we've gained working with our many architectural clients allows us to better guide you to the lighting of your dreams while avoiding the many pitfalls.

Lighting seems ever-present in the modern world, making it all too easy to settle for subpar illumination that might brighten your room to the detriment of its aesthetics. With us, you have access to the best imported brands and our experienced eye to ensure that your lighting solutions enhance your spaces instead of detracting from them.

Along with the premium brands of lighting we provide, we aim to offer customer service, both before and after the sale to match. We are ambitious, yet honest when it comes to servicing our clients.



Why Use Espo Lighting
Our name has become synonymous with premium quality lighting systems in both Australia and New Zealand. We pride ourselves on the unique and high-quality imported lighting brands only we can offer to our customers.
If you are interested in any of our lighting solutions, including our linear ceiling lights, contact us today.

Melbourne Showroom
259 Swan St, Richmond VIC 3121
Phone +61 3 9037 0893
Opening Hours:
Tuesday to Friday 10am - 5pm
Saturday 10am - 4pm
Adelaide Showroom
442 Pulteney St, Adelaide SA 5000
Phone +61 8 7120 6297
Opening Hours:
Tuesday to Friday 10am - 5pm
Saturday 10am - 4pm
Send us a message at joseph@espo.com.au or by filling out the form below and pressing send message.