Online Architectural Lighting
---
Online Architectural Lighting Available
Espo Lighting is known for offering only the best premium imported brands, and this includes our online architectural lighting. Browse our entire catalogue, including all our collections from the comfort of your home or office online.

Adelaide Showroom
Espo provide lighting solutions to the designers who are responsible for the ideas; to the architects, the builders, and the engineers who make the ideas reality; and to the public who inhabit those realities.
Phone (08) 7120 6297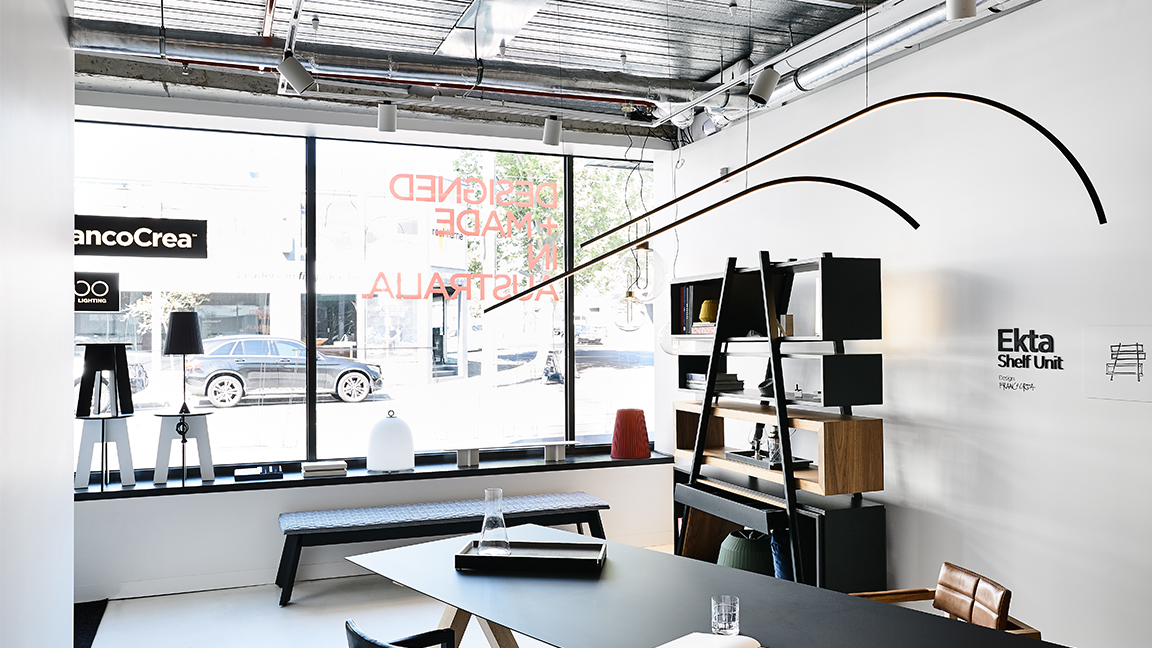 Melbourne Showroom
At 259 Swan Street, we've created a space where designers and private clients alike can spend time experiencing the variety of our products in person, and get the personal service we always provide

.

Phone (03) 9037 0893
---
What Sets Us Apart Regarding
Architectural Lighting in Australia

We pride ourselves on our ability to offer our Australian clients access to premium imported lighting solution brands known the world over. With our collections we have lighting systems that can handle all your illumination needs, and we strive to provide customer service, both before and after the sale, that matches the premium quality of the lighting we offer.
The lighting solutions we offer come from the design leaders and cultural

influencers in Europe, including Inarchi, Manooi and the Italian icon Modo. We are the exclusive provider of Modo lights to our Australian-based clients.

We see lighting not just as something to provide the required illumination to your spaces, but as an essential part of what makes inspiring, stimulating, and liveable spaces. Our collections include a wide variety of lighting to meet your every need.

With the experience we've gained providing such high-quality architectural lighting, we can offer our clients ambitious yet honest advice on their lighting ideas. We will work with you to create the illumination of your dreams.
---
Related Services We Provide to
Architectural Lighting Fixtures

Our collections include all manner of lighting solutions from architectural fixtures to outdoor systems and even acoustic lighting. It is our goal to remain at the cutting edge of lighting technology is such fields as LED lights while maintaining the classic look and feel you've come to expect from us.
The outdoor lighting systems we provide will bring the same sophistication and look to your outdoor areas while providing the illumination that you need. From suspended lights to illuminate your patio to accent lights to furnish your outdoor space with a certain sense of ambience, you will find the lighting solution perfect for your outdoor needs in our collections.

LED lights have become more popular as technology has advanced. Not only do they require less energy than conventional lighting, but they are more versatile. They can provide a remarkable spectrum of colours and colour temperature as well as be shaped easier. Many of our lighting solutions utilise LEDs.

Another area of innovation that we currently offer is acoustic lights. In the modern world, the hum and drone of external noises have become constant. This noise can invade your leisure spaces with unwanted sounds. Our acoustic lights are designed to absorb these distracting noises while providing the perfect illumination.



Why Use Espo Lighting
Our stellar customer service and the exclusive brands we provide are two reasons customers should come to us for their lighting needs. Lighting is ubiquitous today, but the systems used to illuminate your spaces don't have to have the look and feel of the fixtures that are all too common. We provide our customers with lighting systems that help define their spaces, adding to the beauty of your home or business.
If you are interested in learning more about any of our lighting solutions, including architectural residential lighting, contact us today.

Melbourne Showroom
259 Swan St, Richmond VIC 3121
Phone +61 3 9037 0893
Opening Hours:
Tuesday to Friday 10am - 5pm
Saturday 10am - 4pm
Adelaide Showroom
442 Pulteney St, Adelaide SA 5000
Phone +61 8 7120 6297
Opening Hours:
Tuesday to Friday 10am - 5pm
Saturday 10am - 4pm
Send us a message at joseph@espo.com.au or by filling out the form below and pressing send message.